Barrow Book Signing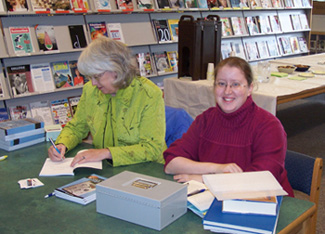 The reception and reading at Barrow's Tuzzy Library Saturday, September 5, 2009 was wonderful!
Papi, the illustrator, was able to attend as well.
Thanks to Jay and Sara and the library staff who made the event possible.
It was fun!
This event included reading and a question and answer period. One corner of the library was filled with interested people who had several questions about the process and the product of Coach Becky's writing.